This is our Mobile site. Please click here if you would like to see the full Desktop site instead.
1-866-HairStart | info@hairstart.com
Welcome to New England Associates®
New England Associates® has been helping people look their best since 1982. We understand that hair loss is as individual as you are and we offer all of the procedures that work to repair, replace, restore, and grow hair. We are members of the American Hair Loss Council and the Better Business Bureau.


The options are many - the choices are yours. Hair loss is not something we choose, but gaining hair is. There are many procedures available today that can help you gain the look you want, some are medical but many are not. Which process is right for you? Let's find out now and put the problems of hair loss behind you, once and for all.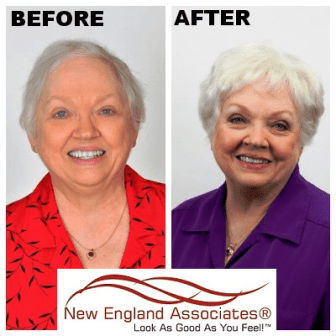 Get Your "Look As Good As You Feel!™" FREE Information Kit Today! Sent discreetly to your home or downloaded to your device, we've put together this kit to help answer your questions about hair loss and introduce you to its alternatives.


HairStart®Now! Order Online. Did you know many of our products and devices are available online? Order the products you desire with Visa, MasterCard, Discover, or PayPal and we will discreetly ship your items out the next day.



Free Hair & Scalp Consultation & Free Laser Trial! Are you a candidate for hair transplantation and is it the right procedure for you? What about hair lasers, will they help? Or are you best to skip surgery and start a process of adding hair density and length? You can start with your FREE microscopic hair & scalp consultation or four FREE laser treatments. There's no cost or obligation.



Testimonials, Photos & Videos. What do people say about New England Associates® and the many alternatives to hair loss? What process is most popular? How does it look? Read true testimonials and see proof why New England Associates

®

is the right choice.




Hair Loss Facts
Options

For Men

For Women

Contact Us

New England Associates®
New England Associates® has been helping people look their best since 1982. Utilizing the latest advancements, we're able to repair, replace and restore lost hair. We're Accredited Members of the Better Business Bureau and the American Hair Loss Council and we've been voted "Best in Hair Replacement" five years in a row!
About Us | New England Associates®/HairStart® Blog | Prevention | Possibilities | Hair Lasers | Non-Surgical Options | Surgical Restoration | Locations | HairGiant® | Policies & Disclaimer | Full Desktop Site | Facebook | Twitter | Google+ | Pinterest | Instagram

© 2018 Fearino's, Inc. All Rights Reserved.